Welcome to our website, ReptilianLife!


Led by Richard Lee, a passionate reptile enthusiast with over 10 years of experience in reptile keeping and petting, our team is dedicated to offering informative and helpful content about Herp-keeping and petting. Our website serves as a go-to resource for anyone who is interested in learning more about these fascinating creatures and how to provide them with the best possible care.
Our mission is to help people create a healthy and happy environment for their scaly pets by providing accurate and reliable information. Our website features a wide range of content, including informative articles, product reviews, comparisons, and rankings of top products related to Reptile-keeping. We also provide information on the different species of reptiles suitable for petting and the various ways to interact with them.
Our team of knowledgeable and dedicated contributors is committed to offering accurate and reliable information to our readers, helping to grow the community of reptile enthusiasts. Whether you're a seasoned reptile keeper or just starting, our website has everything you need to know to create a healthy and happy environment for your scaly friends.
---
Contact Us!
If you have any questions or inquiries, please don't hesitate to reach out to us. You can email us directly at Operations@ReptilianLife.com We'll do our best to get back to you as soon as possible. Thank you for visiting our blog!
---
About Me! (Richard Lee!)
Hi, I'm Richard Lee, and my fascination with reptilian creatures began in my childhood when I was entrusted with the care of my first Bearded Dragon. This experience ignited a lifelong passion for these stunning and intelligent animals and taught me the essential care they require.
Having more than ten years of experience in maintaining Vivariums, I am proficient in catering to the needs of both novice and seasoned Herpkeepers. Whether you're a newcomer to Reptile-keeping or have been a hobbyist for a while, I am thrilled to offer guidance and resources that can help you make informed decisions about your scaly pets.
Contact Information!
You can reach me at this email address (Operations@ReptilianLife.com)
Affiliate Disclosure Page!
Sponsored Disclosure Page!
Product Review Disclosure Page!
Meet Dr. Samuel O'Leary!
Dr. Samuel O'Leary
---
Hey everyone! I'm Dr. Samuel, and I'm a passionate writer for Reptilian Life, a web-based source focused on helping pet owners of Herp learn how to look after their treasured Scaly friends. We have something for everyone, from newbie Reptile owners to experienced aficionados who want to deepen their understanding. Our website has a ton of data about topics such as selecting the perfect species of Herp and establishing a fantastic and thriving habitat.
Thanks for checking us out – we hope you found what you were looking for!
Meet Alan Brock!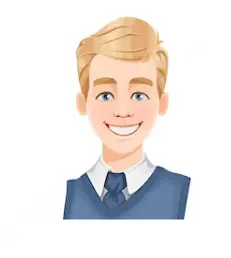 Alan Brock
Greetings! I am Alan, an ardent author for Reptilian Life, a site devoted to aiding individuals who have Herp pets, irrespective of their level of expertise, to understand the best approaches to taking care of their needs scaly buddies. On our site, you will discover an abundance of knowledge regarding everything from picking the appropriate Reptile type to forming a healthy and successful vivarium environment. Whether you have just begun to own reptiles or you are a seasoned breeder searching for ways to broaden your understanding, Reptilian Life has something for everyone.
Appreciate you visiting us and I wish that you find our page to be helpful and informative.
Meet Harry Bank!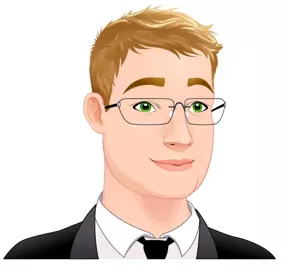 Harry Bank
---
Hi there! My name is Harry and I am an enthusiastic writer for Reptilian Life – a website specifically designed to help new reptile pet owners. Our website is packed with info on anything and everything related to herp care – from building a cozy vivarium to selecting the right food. Plus, we have heaps of advice on keeping your herp in tip-top shape. No matter if you are a novice with your first Gecko or already have plenty of experience with herp owning, Reptilian Life has something for everyone.
Thanks so much for visiting us and I hope you find what you're looking for!
Meet Henry Sprung!
Henry Sprung
---
Hi there! I'm Henry Sprung, and I'm a major supporter and contributor to Reptilian Life, the ultimate destination for reptile keepers who strive to provide the best care for their pets. On our website, you can find a plethora of resources ranging from selecting the right reptile breed to establishing a healthy habitat. Regardless of whether you're a beginner or a veteran, Reptilian Life likely has something for you.
Appreciate you visiting, and we hope you can find what you're looking for!
Meet Norman Dwemer!
Norman Dwemer
---
Greetings! I'm Norman and I'm a devoted writer for Reptilian Life, the ideal place for Reptile pet owners of all levels of expertise. We offer valuable knowledge on anything to do with Herp keeping – from the newbie to the proficient Herpetologist, our website has something for you! We have a broad range of topics spanning from choosing the correct species of Herp to putting together the ideal terrarium atmosphere.
Appreciate you dropping by – we wish you find what you're looking for.
Meet Mike Davinci!
Mike DaVinci
---
Hey there, I'm Mike DaVinci and I'm a passionate contributor for Reptilian Life. Our site is created to help reptile owners become more enlightened on the best ways to properly take care of their scaly friends! We have plenty of information and recommendations on anything from determining the right stand to which basking lamp is the most suitable. Whether you're a novice reptile owner or a knowledgeable breeder aiming to get more knowledge, Reptilian Life has something for everyone.
We thank you for stopping by and wishing you to find the answers you're in search of.
Meet Alex Colt!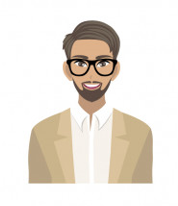 Alex Colt
---
Greetings, I'm Alex Colt, the Proofreader/Editor for Reptilian Life. Our website is an excellent resource for pet Reptile owners of all skill levels to gain knowledge about how to correctly tend to their reptiles and enclosures. Our content is suitable for novices who are just beginning to keep their first pet Lizard, and for seasoned herpetologists who are looking to expand their knowledge. We have plenty of resources and information, from how to craft an ideal and prosperous vivarium environment to which Reptile species are the most suitable for your needs.
We thank you for visiting our website and sincerely hope you find what you were looking for.
More Team Members Coming Soon!
See updates on more of our team soon!